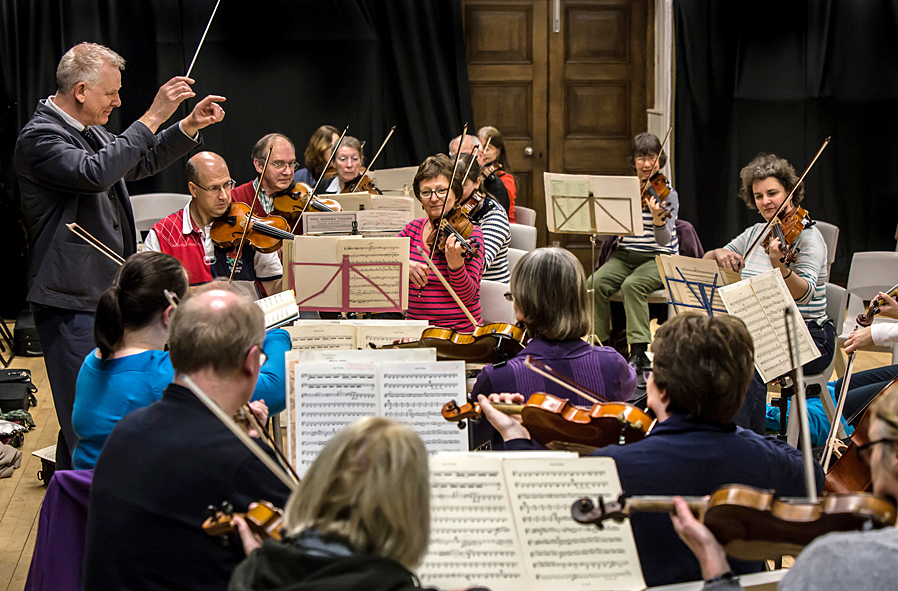 Rehearsals
Our weekly rehearsals usually take place every Thursday from 7:30 to 9:30 pm in the Arts Theatre at Humphrey Perkins High School unless updated below.
Further information for Orchestra members can be found below, including our rehearsal schedule (location, time and contents), details of orchestration, and concert dress.
Please note that the rehearsal schedule is subject to change. Last minute changes will be communicated through the orchestra secretary.
Provisional dates 2021/22
Please note that up to the first concert, rehearsals are taking place at Emmanuel Church in Loughborough, where we have more space for social distancing than would be possible at Humphrey Perkins.
NOTE: The rehearsal on 28th October (changed from 21st October, due to half term dates) will be a repertoire session to play through Sibelius' 2nd Symphony and will be at Rawlins Academy in Quorn.
Please note the following concert dates for the 2021/2022 season: