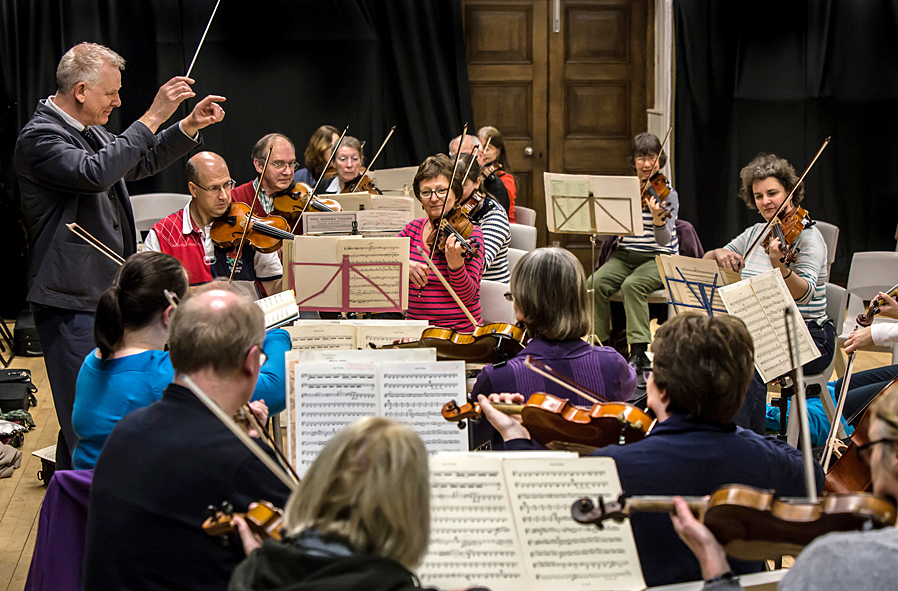 Rehearsals
Our weekly rehearsals usually take place every Thursday from 7:30 to 9:30 pm in the Arts Theatre at Humphrey Perkins High School unless updated below.
Further information for Orchestra members can be found below, including our rehearsal schedule (location, time and contents), details of orchestration, and concert dress.
Please note that the rehearsal schedule is subject to change. Last minute changes will be communicated through the orchestra secretary.
Current rehearsal series:
Rehearsals are still taking place at Emmanuel Church in Loughborough at least until the end of this season in June.
Following the March 26th 2022 concert, there are no more rehearsals before Easter:
The next rehearsal following the Easter break is on Thursday 21st April.
Rehearsals follow every Thursday until June 23rd.
The first rehearsal after the Summer break is on September 1st.